A few years ago I was pretty broke and never really went out much because doing so cost a lot of money. While it still does cost money, I have a bit more of it to go around these days and I've found myself spending it on concerts and games and stuff that I've always wanted to do, but never really have. I went to several shows at the music hall this past year. (Mamma Mia, Rent, The Wedding Singer, 12 Angry Men, Avenue Q, and Wicked)
Here are tickets I currently have:
Tomorrow night, Starlight Theater, Kathy Griffin. So excited! Man, I hope she gets nominated for a Grammy next year. I bet she'll be hilarious at the awards ceremony. I don't even care if she doesn't win!
September 14th, home opener for the Kansas City Chiefs. They're playing the Raiders. I'm so happy football season is back! Rumor has it American Idol David Cook and his brother are singing the National Anthem at this game.
On November 15th I have tickets for a KU football game. They're playing Texas. Should be way fun, especially considering that the people I'm going with are insane fans. That always makes things better.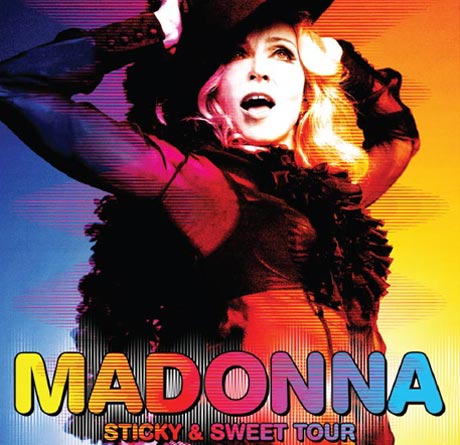 And then, to end the year, I have Madonna concert tickets in Atlantic City on November 22nd. Three of us from Missouri are going and have decided to take off work and take a grand road trip half way across the country. We are planning on making videos in the car. Remy will be coming along.
And, the best news of all - I paid off my credit card this week, so it's not like these events are bringing me down. I still don't have a fence for my back yard, and I'm pilfering parts from my spare toilet, but I think my priorities are pretty spot-on. The next few months are going to be really fun.
End Blog.